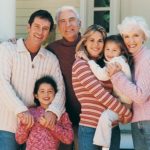 Regenr8 Counselling Services
Why face life's issues and hurdles alone?
When you are faced with obstacles that just seem overwhelming, Pauline has the faith, the experience, the understanding and the strength through God's empowerment to help you move forward.
Connect with who you truly are and maximise that person. With a helping hand you can live more abundantly, gain confidence and enjoy living to the full.
Pauline's style is authentic and compassionate
As a counsellor, Pauline brings a wealth of life experience as well as holding the position of Head of Student Welfare and Guidance at a major Brisbane private school, and 10 years' experience in private practice. She has worked for 20 years in state education in the ACT and QLD.
  Individual
Counselling
Couples
Counselling
Youth
Counselling

Relationship issues
Grief & loss issues
Identity and self-esteem
Anger
Personal crisis
Dealing with marital separation & divorce
Depression & anxiety

Marital separation & divorce
Conflict resolution
Family therapy

Self-esteem and body image
Personal crisis
Bullying
Suicide
Grief & loss issues